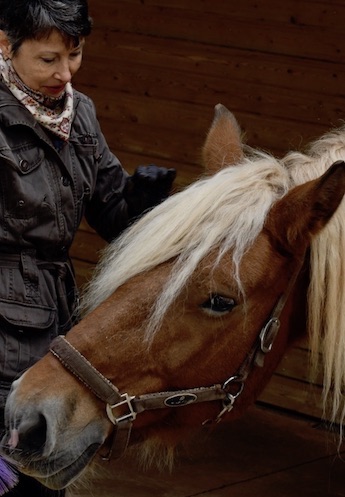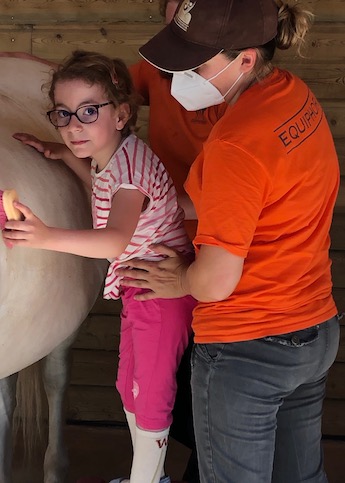 Your program
Beneficiaries join an Equiphoria program for a number of reasons, such as:
The search for a fully personalized cutting-edge neurological rehabilitation
A particularly difficult time in their lives
difficulties to integrate in a new system
A need to escape during periods of increased tension
A need for a second opinion and different approach to once again pick up momentum in a treatment that has halted in its development
A specific medical condition at a specific stage in their treatment
We offer the following types of programs:
Long therapeutic program: weekly sessions over a period of three months or more
Short therapeutic program: daily sessions over a period of one or two weeks (renewable if needed)
Intensive program or emergency program (in a crisis): on demand
Each session lasts approximately one hour, but the length of the session will depend on the objectives of the treatment and on how quickly the patient tires.
All of the above programs are available to individuals, whether living on their own, in a home or a family.
Special attention will be paid to the caregivers. They will be fully involved in the treatment, and they will find the exchange with the professional team rewarding.
The programs will be tailored to the needs and requirements of the individual. Moreover, Equiphoria works closely with the families who requested the treatment when formulating the therapy. Thus, they will be tailored to the expectations and limitations of the individual. The professionals at Equiphoria will design the therapy together with the person concerned and/or  his/her parents or guardian. The objectives of the treatment will be defined in advance; the key areas on which the treatment will focus will be derived from these objectives, and the treatment will be done in collaboration with the horses best suited for the chosen therapy.
The Institute's multidisciplinary team will develop a customized program for each individual.
The care process follows these steps:
Initial contact by telephone
Interview with the patient or legal representative ahead of the first session
Initial observational and evaluative session
Development of the key areas of the treatment by the multidisciplinary team
Families attend the treatment sessions, briefings with the therapists before and after the sessions
Final assessment on the last day of the program and discussion of future options.