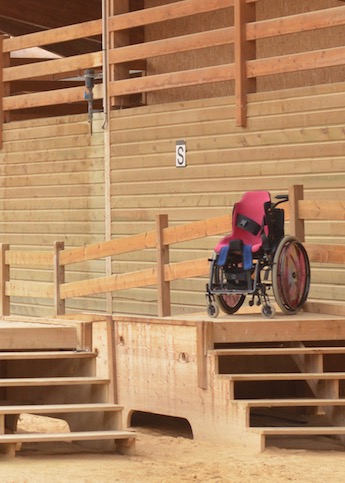 The right facilities
Our facilities have been designed to maximize mobility, bearing in mind architectural obstacles that patients are faced with.
Ease of access:
All areas dedicated to the therapy are easily accessible. We provide:
a ramp leading up to the mounting block
a hoist to lift up the patients
accessible toilets
ramps, handrails, disabled access doors, therapy rooms, etc.
Hygiene and safety:
Our guidelines lay down the hygiene and safety standards of our establishment. These take into account the fragilities of the beneficiaries and their well-being throughout their stay at Equiphoria.